WE HAVE PERMANENTLY MIGRATED FROM FINLAND TO AUSTRALIA (update: 1.12.2014)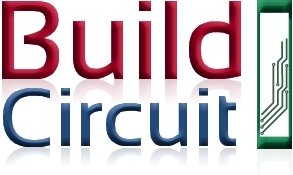 Blog Logo
BUILDCIRCUIT.COM is an open source initiative to support students and hobbyists interested in making electronic circuits. Making electronic projects is a difficult task. I have seen many students quitting electronics because of its demand of extreme labor and techniques. Therefore, the objective of this website is to describe electronics projects in the best possible ways so that students can grasp them quickly. 
This site adopts various open source platforms like Arduino, Amarino, Android, Fritzing, Minibread and LDR Engineering to make the projects as understandable as possible.
There are several FREE and open source tutorials and projects available on this site, spanning from basic electronics to ubiquitous computing. The contents are focused on smart phone based UBIQUITOUS COMPUTING and MINIBREAD perspective of basic electronics.
Business: From March 1, 2012, BuildCircuit became a sole proprietorship business. BuildCircuit received startup grant from Potkuri, Turku, Finland. BuildCircuit.com is for FREE tutorials and projects and www.buildcircuit.net is the official site of BuildCircuit. www.buildcircuit.net is the web store of BUILDCIRCUIT.
 – Sagar Sapkota. CONTACT
(Author, owner and operator of www.buildcircuit.com and www.buildcircuit.net)
The copyright in this website and the material on this website (including without limitation the text, artwork, photographs, images, music, audio material, video material and audio-visual material on this website) is owned by BuildCircuit and Sagar Sapkota.
Exception to Arduino projects: All the projects related to Arduino can be used for educational purposes.  All the sketches can be used for non-commercial and educational projects. You can use the photographs without my permission, but proper attribution is expected.
Arduino projects have been released under the following license:

Creative Commons Attribution-NonCommercial-ShareAlike 3.0 Unported License.
Read more about ownership of copyright.


Subscribe                                                                            CLICK HERE FOR ALL PROJECTS
---
---