TSA7550B is a 200W Bluetooth + DSP mono amplifier board with an Apt-X-compatible AudioB plus Bluetooth module. TSA7550B is a DSP/Amplifier combo board with a lot of flexibility. The mono channel has a 200W power output and features a flawless class-D design (based on TDA7498E). Any DC 14V-39V power supply may be used to power this board. It may be used to power any 3Ω, 4Ω or 8Ω speakers. TSA7550B includes a clever cooling system that prevents the fan from turning on in regular operation to decrease noise. The fan starts when the board has reached its maximum temperature.
It's a single-channel amplifier. There is only one channel with a mono output of 200W (right and left channel audio mixed). It may be used with either a phone or a computer.
How to use: Power up the amplifier board. To find the Bluetooth device, use your phone, PC, etc. The module's name will be "TSA7550B." You don't need a PIN to play music, simply pair it.
The ADAU1701 DSP processor on board is a standout feature. The output audio tones and frequency may be customized by the user. The default DSP software is loaded on the board. The switch port allows the user to select full frequency or low pass output for the amplifer. TSA7550B supports Apt-X and TWS. As a result, users may wirelessly transmit audio to two linked amplifier boards at the same time.
External buttons port:
There are 3 buttons on the board which can control the audio volume and play/pause. You can connect external buttons easily by using this buttons control port.
Pins labels : (Check the silkscreen on the board)
P/P: Play pause button
VOL+: volume increase and forward button
VOL-: volume decrease and rewind button
1.8V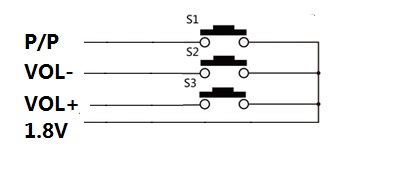 Switch port:
Open: Low frequency output
Close: Full frequency output
User can also define this port function by change the DSP program.
POT port:
User can connect an external 10K potentiometer to control the audio volume.
DSP programming port:
User can load a new DSP program by using the USBi JTAG Sigma DSP programmer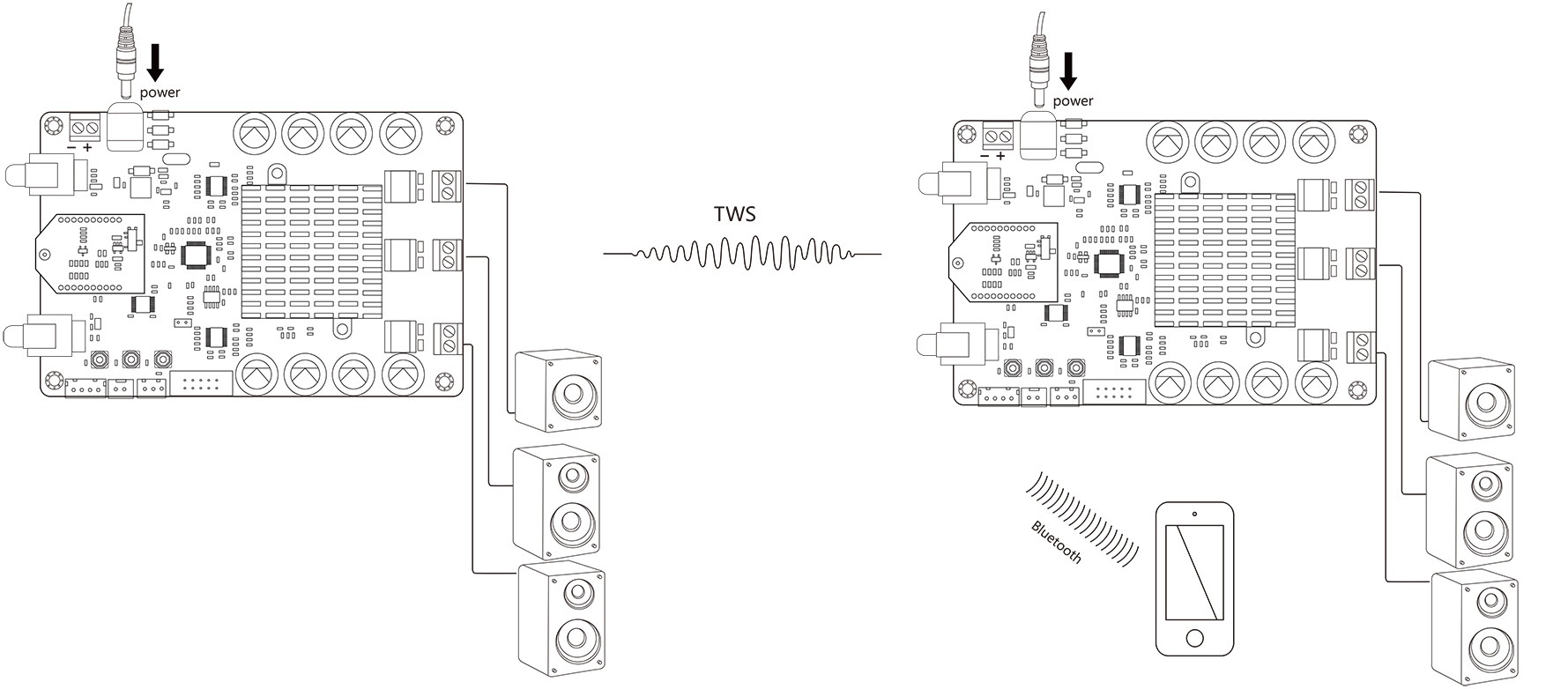 2 boards work in TWS mode. You can also build a wireless subwoofer system.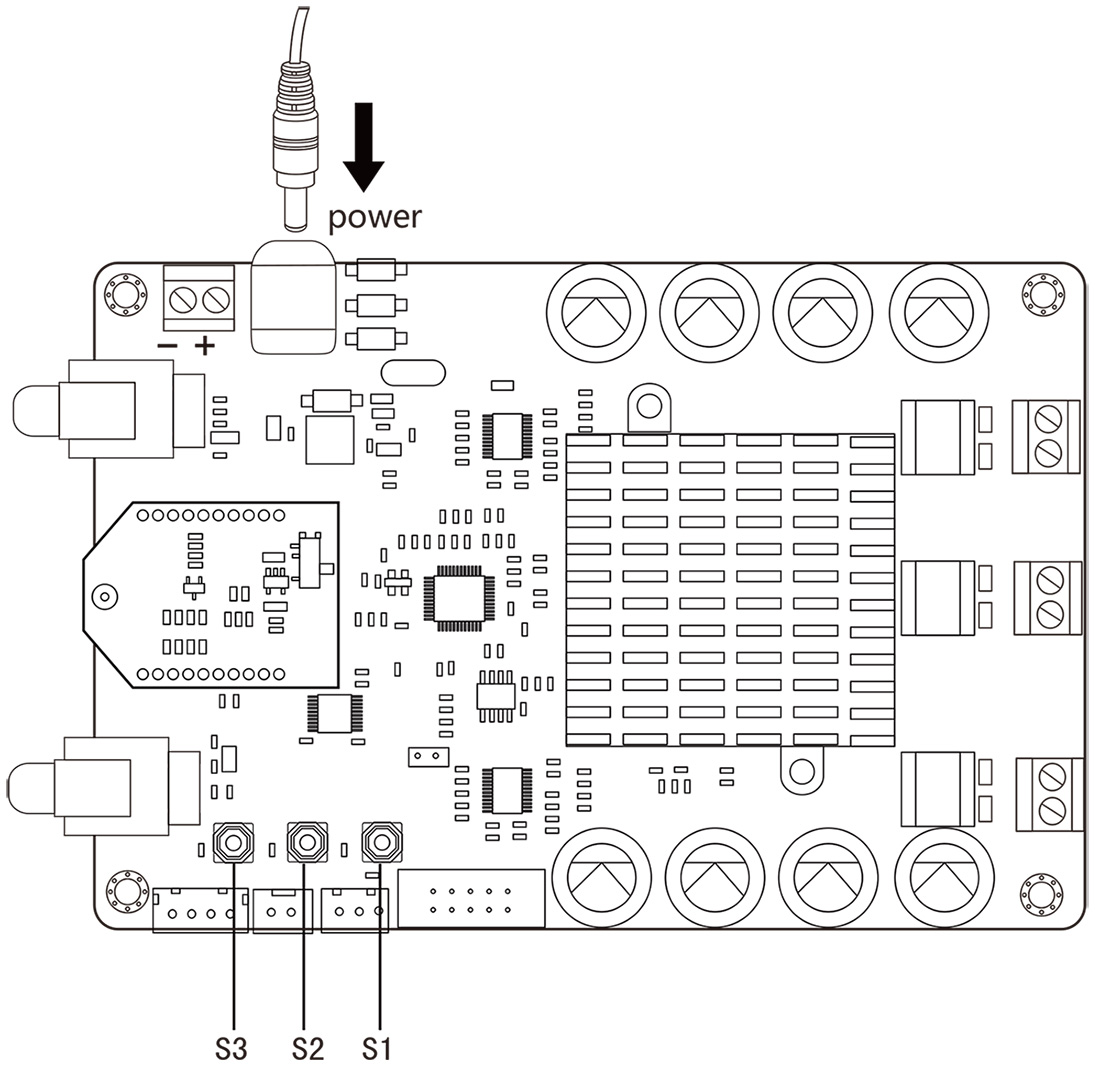 S1 – Long press for 3 seconds to get the board into pairing mode. Long press for 6 seconds to clear the pairing info.
S1+S2 – Long press for 1 second to get into TWS slave mode.
S1+S3 – Long press for 1 second to get into TWS master mode.
S2+S3 – Long press for 1 second to disconnect TWS connection.
Specification:
Specifications typical @ +25℃, Powered by 36V DC, unless otherwise noted. Specifications subject to change without notice.
Parameter
Condition
Min
Typ
Max

Supply Voltage (VDC)

–
14
36
39
Power output
Parallel BTL (mono) output
power, RL = 3 ohm,THD = 10%
220W
Parallel BTL (mono) output
power, RL = 3 ohm, THD = 1%
170W
THD
Po = 1 W
0.05%
Bandwidth @ ±3dB
@4Ω
20Hz
–
20KHz
Input Impedance
–
–
69KΩ
–
Undervoltage protection
threshold

 

8V
Minimum Load Impedance
3Ω
Gain
23.8dB
29.8dB/33.3dB
35.8dB
Efficiency
–
85%
–
Features:
Size: 14.3cm x 9.2cm x 2.8cm
aptX, aptX Low Latency, SBC and AAC
Bluetooth 5.0
Mono output
Working voltage: DC 14V-39V
Smart cooling system
Over/under voltage protection
Over current protection
Over temperature protection
Applications:
Personal computer
Background music system
Musical instrument amplifiers
Home DIY
Car audio
Documents: