This is a 2x8W audio amplifier that has integrated Bluetooth 4.0. It has perfect class-D architecture and each channel has 8W power output. This board can be powered by any DC 9V-14V power supply. It can be used to drive any 4Ω or 8Ω passive speakers.
There are 2 toggle switches and a knob on the front panel. One switch is for power on/off and the other one is for RCA input enable/disable. When you use the volume knob to adjust the audio volume, it will also automatically synchronize volume with your iphone.
It is perfect for your Hi-Fi application, the audio source can be RCA input or Bluetooth. You can pair it up with a mobile phone or a computer.
Power up the amplifier board, use your phone or PC to search for a new Bluetooth device, the module will appear as "TSA3510", you can simply pair it up without PIN. Yes, it connects automatically with your device. You can then play your audio.
TSA3510 supports both Bluetooth and RCA audio input. Ultra low background noise and perfect audio quality.
Audio volume knob can adjust both Bluetooth and cable input audio volume. Very convenient and easy to use.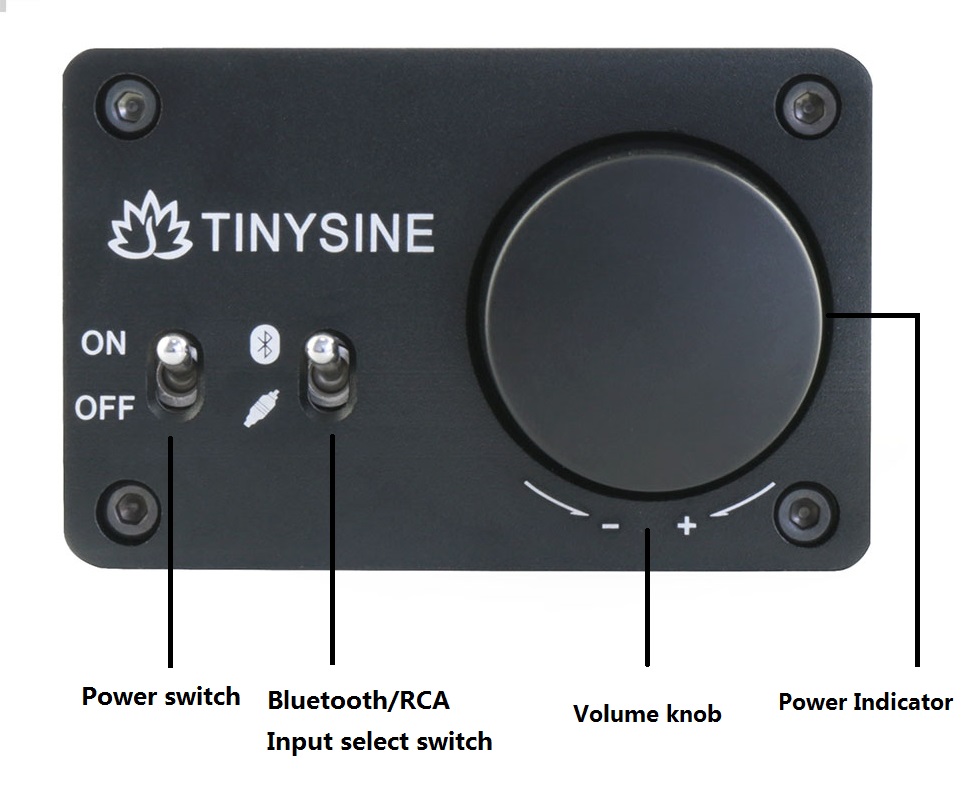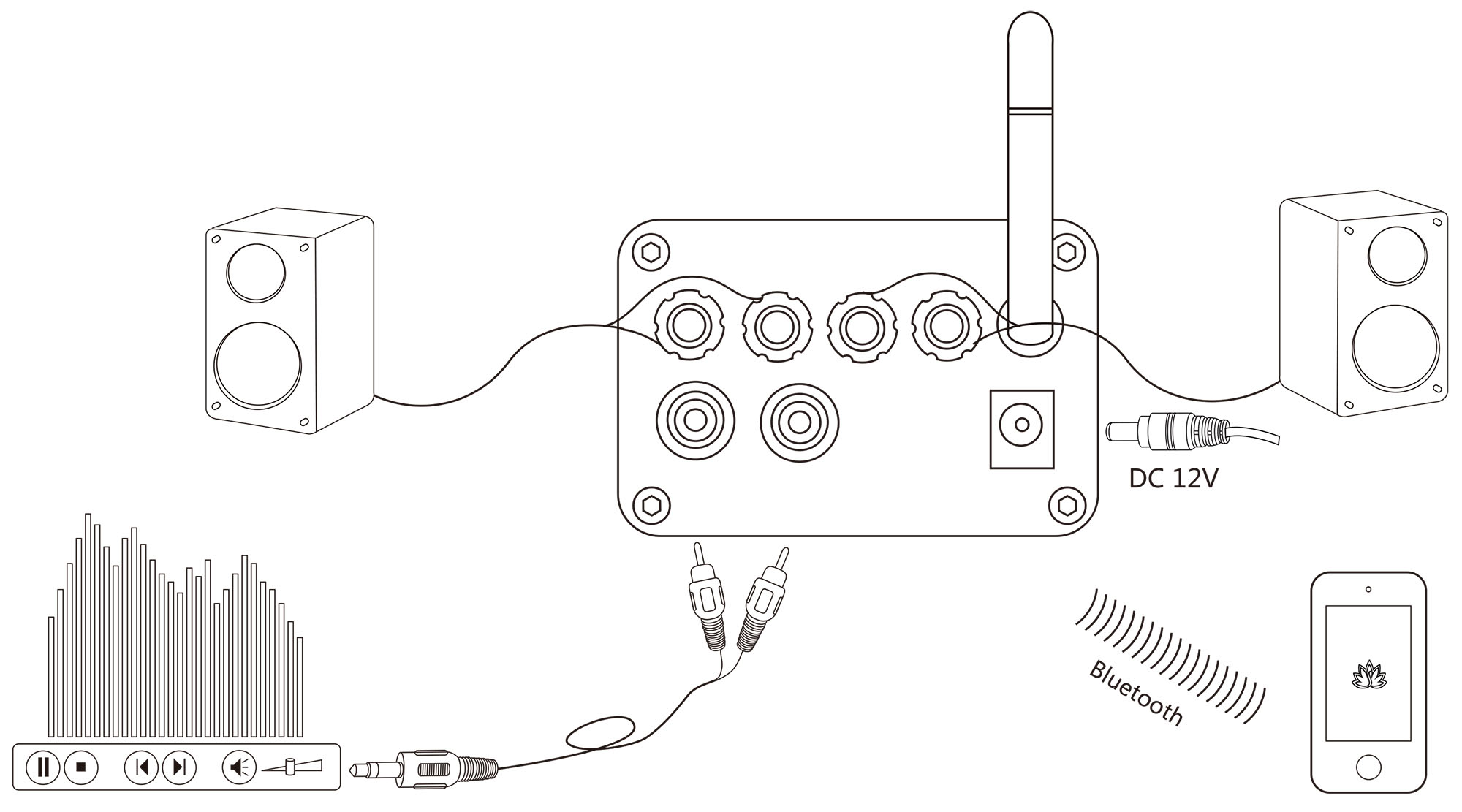 Specification:
TA = 20℃, fIN = 1 kHz sine wave, RL = 4Ω. (Unless otherwise stated)
| | | | | |
| --- | --- | --- | --- | --- |
| Parameter | Condition | Min | Typ | Max |
| Supply Voltage (V) | – | 8 | 12 | 16 |
| Quiescent Current (mA) | SD = 2V, No load, Vcc = 12V | – | 20 | 35 |
| Input Sensitivity (V) | Gain = 26dB | – | 0.283 | – |
| Input Impedance (Kohm) | – | – | 30 | – |
| Gain (dB) | – | | 26 | |
| Output Power (W rms) | THD+N = 10%, Vcc = 12V | – | 8 | – |
| Efficiency (%) | Vcc = 12V, RL = 8Ω, PO = 5W | – | 86 | – |
| Minimum Load (ohm) | – | 3.2 | 4 | – |
| Frequency Response (Hz) | ±3dB | 20 | – | 22k |
| Operating Temperature (℃) | – | -40 | 20 | 65 |
Features:
Dimension: 16cm x 7.5cm x 4.8cm
Weight: 420g
Bluetooth audio volume knob
Working voltage: DC 9V-14V
Bluetooth 4.0
Applications:
Personal computer
Desktop amplifier
MP3, Video CD output Amplification
Home Theater
Powered DVD Systems
Documents: