The project specifically designed for motor speed control application in appliances such as blenders, etc. Tact switches provided for selecting/indicating from 1 to 10 power levels ( Speed Levels).  The project is ideal for universal and shaded-pole motor speed control for modern appliances design. Eliminates awkward mechanical switch assemblies and multi-taped motor winding.
FEATURES
10 Tact Switch for Speed Selection
10 LEDS for speed indication
On Board Stop and Start Switches ( Start Switch Latch Operation)
Momentary Run Switch
Supply 230V ( 110V Possible Refer Data sheet for components Change)
300W Load
On Board snubber for Inductive Load
No Separate DC power supply required
NOTE: Dangerous voltages of 220V AC appears on this project. So take appropriate protection measures.

SCHEMATIC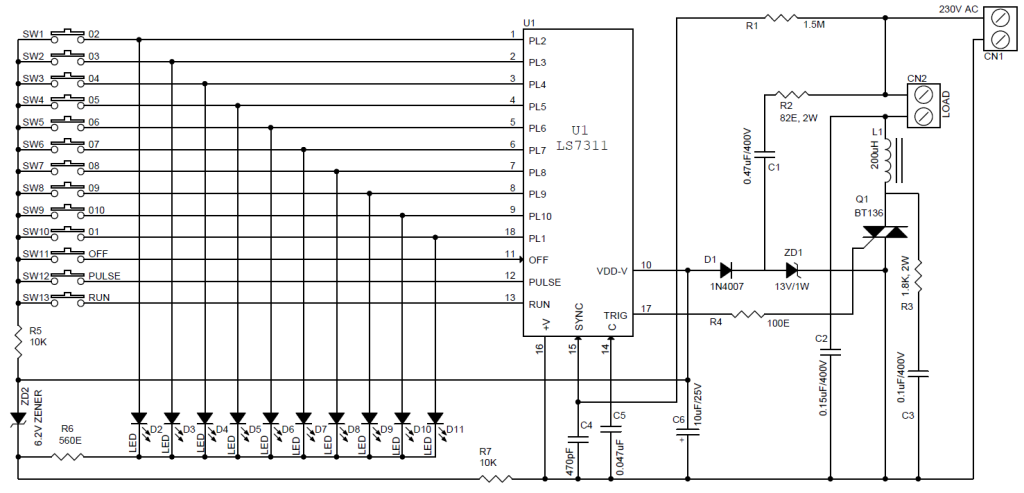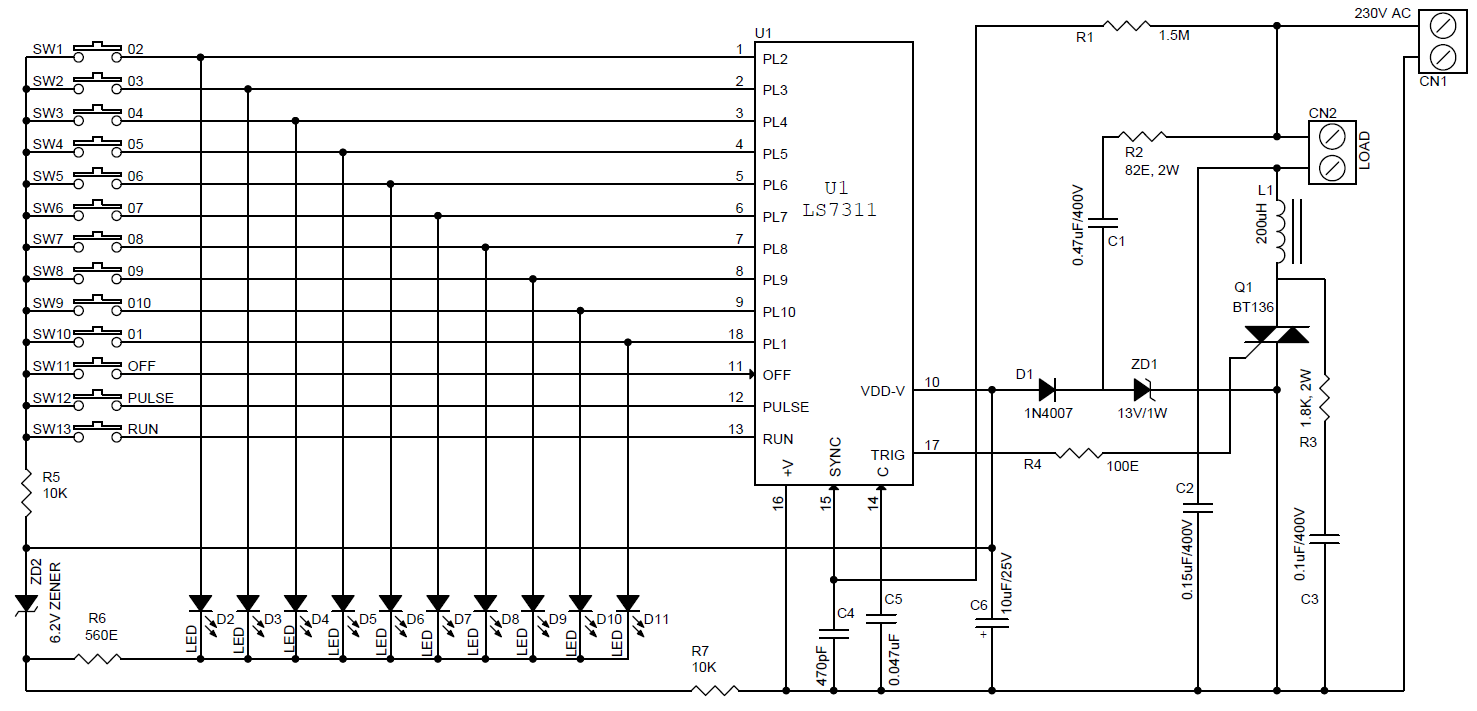 PARTS LIST