If you have come to this page from a search engine, please check this article to know about clap switch. Follow the given steps to assemble the DIY clap switch.
Step 1:Collect all the required components for assembling the kit.
 Step 2: Read and confirm the specifications of the components.
Step 3: Insert all the resistors in its respective place according to its specifications.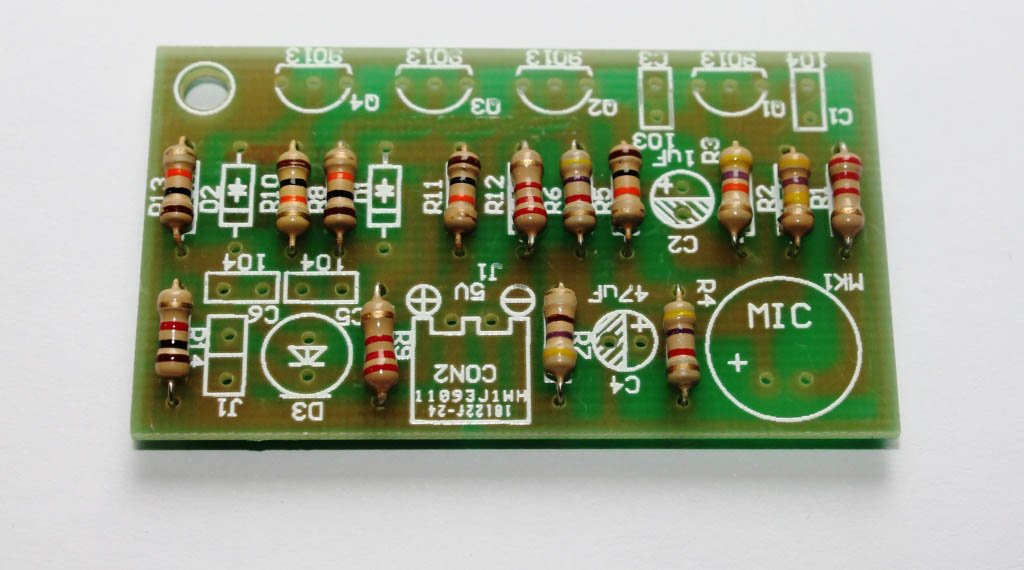 Step 4: Insert the ceramic capacitors into the board according to its labelled  specification.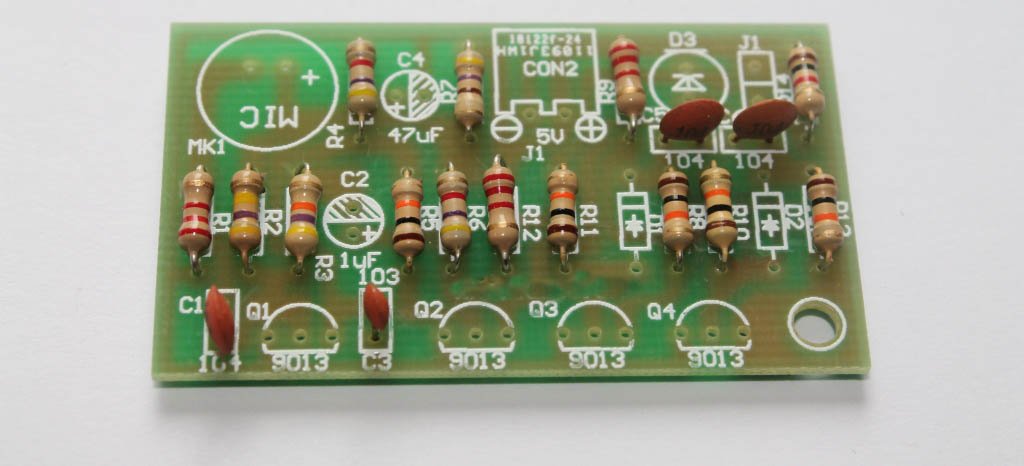 Step 5: Insert the diode in its respective place.
Step 6: Insert the four transistors in the board.
Step 7: Place electrolytic capacitors according to its specification.
Step 8: Insert mic and LED into its place in the circuit board.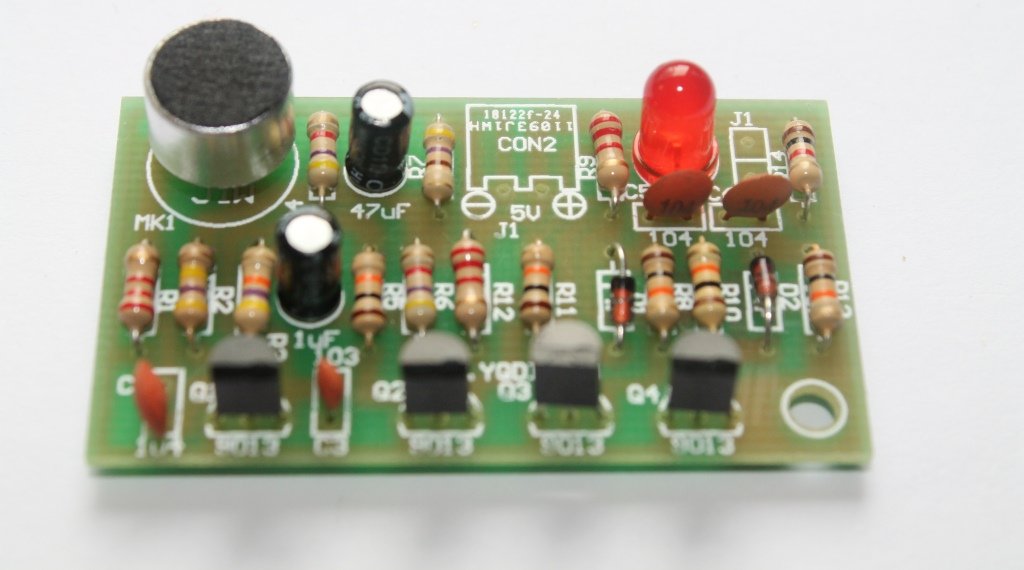 Step 9: Connect 2 pin JST connector in the circuit.
Step 10: Clap switch in action.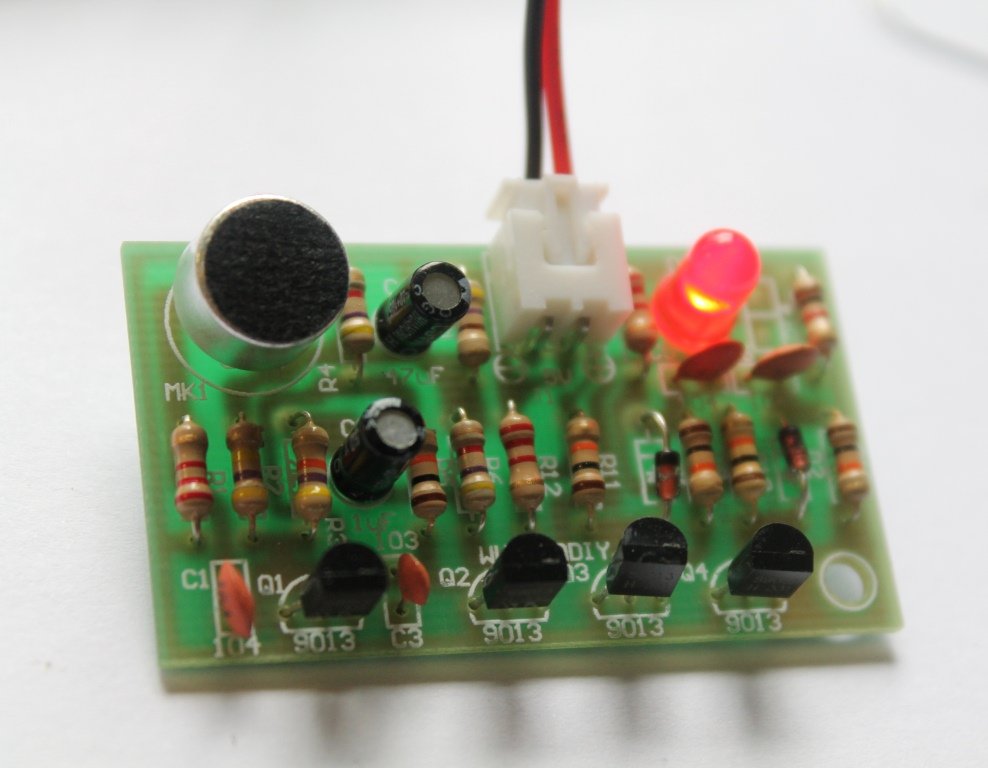 Video: